Willkommen bei Larry's
Bar & Restaurant
Philippinische Gerichte in charmanter Atmosphäre im Zentrum Lübecks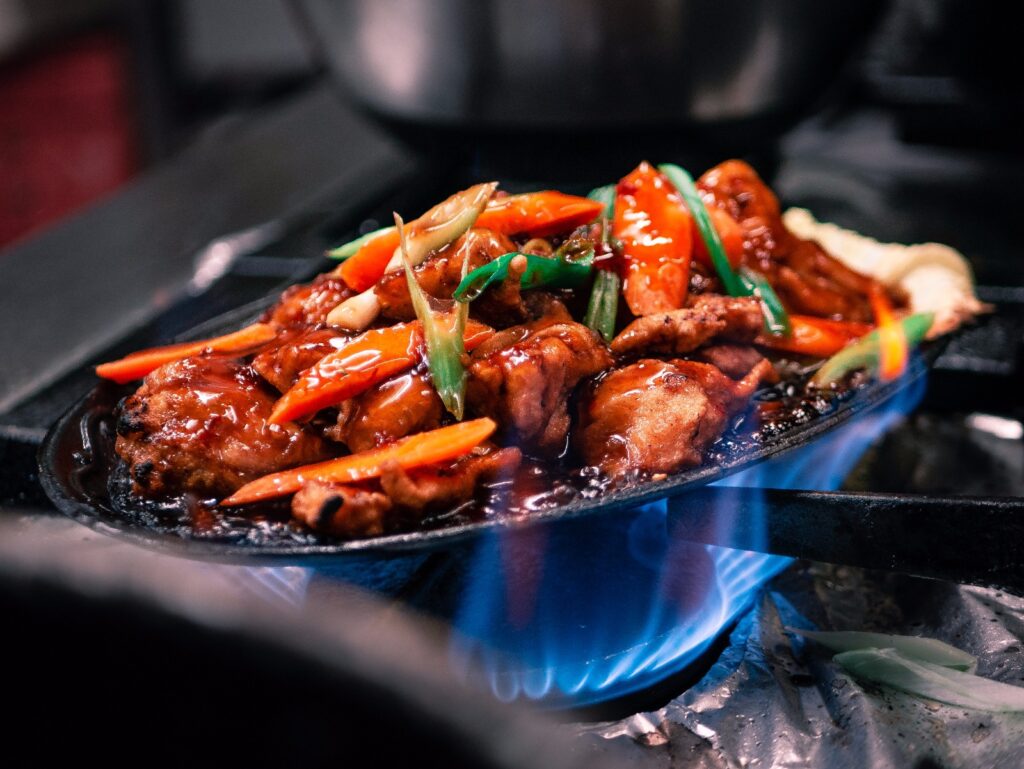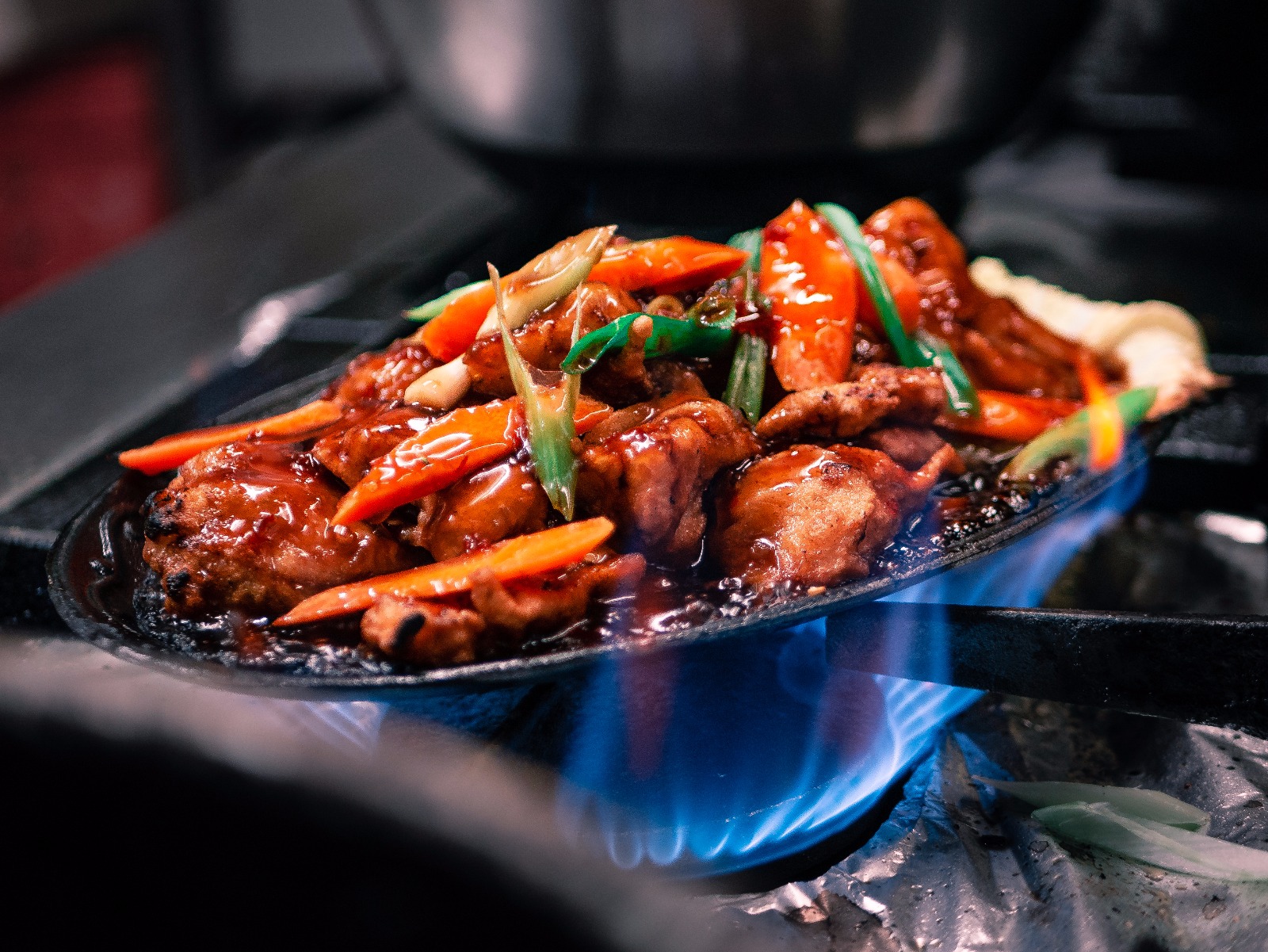 Wir freuen uns auf Ihren Besuch!
Larry's Team bereitet jeden Tag frische Gerichte zu, schauen Sie nach, was heute auf der Speisekarte steht!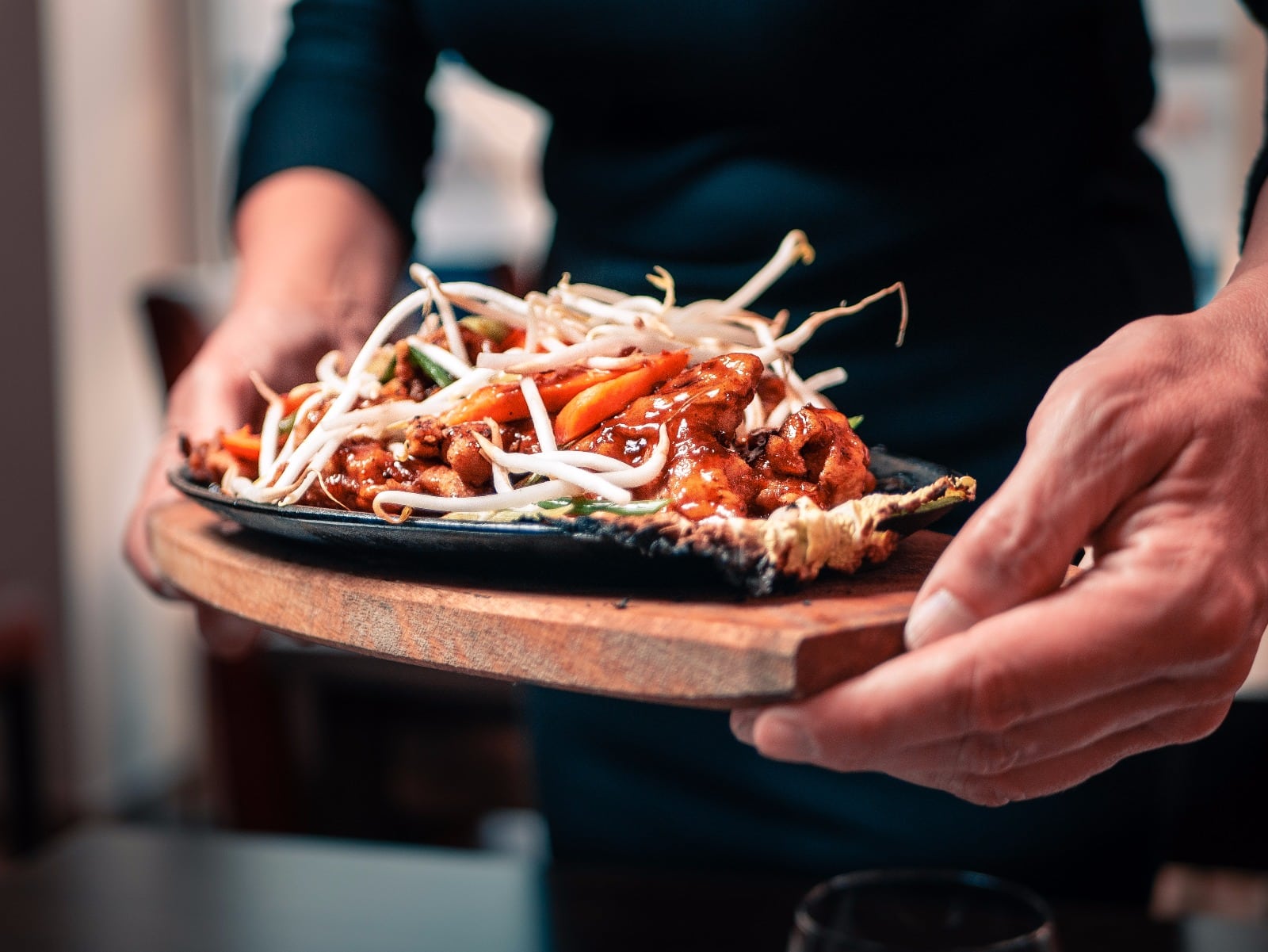 Probieren Sie unsere neuen Spezialitäten, die wir "brutzelnd" auf einer heißen Gusseisenplatte servieren.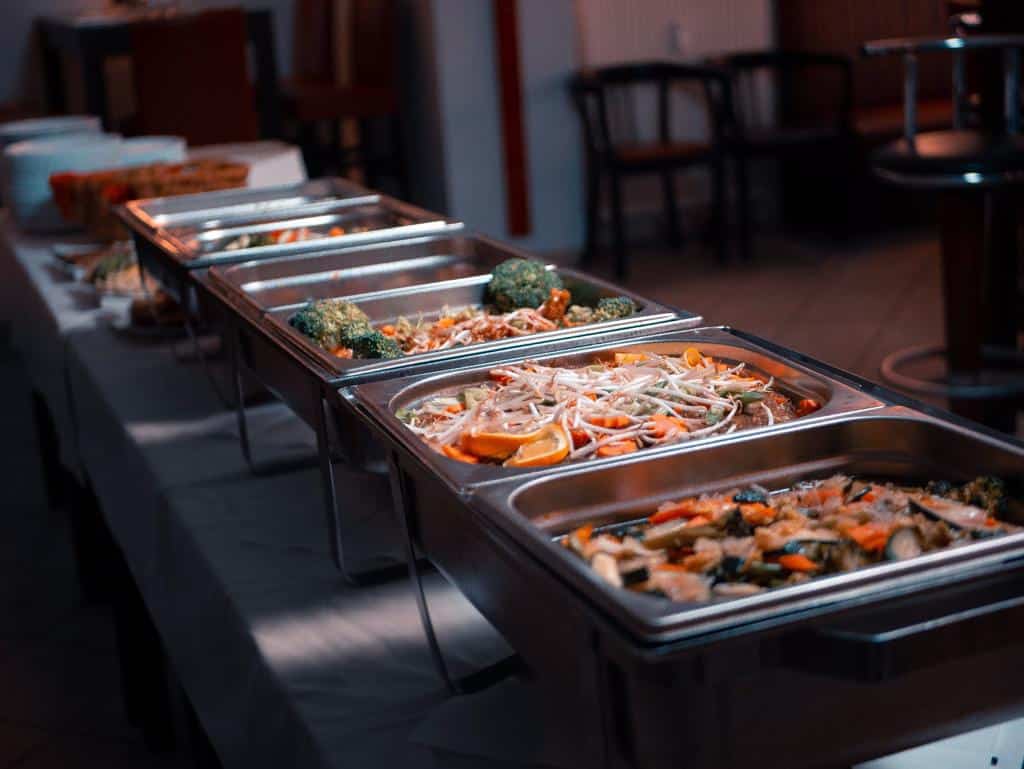 Profitieren Sie von unserer langjährigen Erfahrung! Beauftragen Sie uns mit der Planung und Durchführung Ihres Familienfestes, Betriebsfeier, Hochzeitsfeier oder einer anderen individuellen Veranstaltung. Gern sind wir auch bei der Wahl eines anderen Veranstaltungsortes behilflich.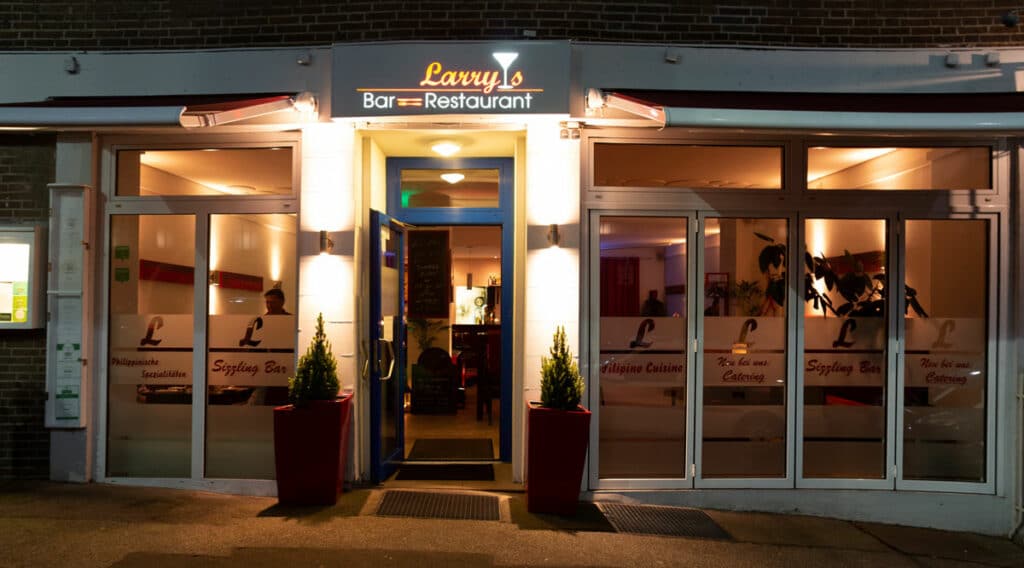 Machen Sie eine kulinarische Reise auf die Philippinen.
Probieren Sie unsere Philippinische Tafel schon ab 4 Personen p.P. 35,-€ (30,-€ ohne Dessert)
Take a culinary trip to the Philippines.
Try our Philippine Table for as little as p.P. 30,-€ for 4 pax (with dessert 35,-€).
Handgemachte Frühlingsrollen
(mit Rinderhack- und Gemüsefüllung)
Ukoy
(Puffer aus Möhren, Sojasprossen und Tofu)
Brot mit verschiedenen Dips
Hauptspeisen (Main Courses)
Gerösteter Schweinebauch
(an Teriyaki-Kokosessig-Chilisauce)
Beef Caldereta
(Rinderfleischstreifen an pikanter Tomaten-Kokossauce mit Möhren)
Chicken Rebosado
(Hänchenbrust im Eierteigmantel auf Wokgemüse an Sweetsour-Chili-Sauce)
Seafood Special
(Babycalamari und Garnelen an Knoblauch-Chilisauce mit Gemüse-Julienne)
Leche Flan
(Philippinische Karamellcreme)
Mango Panna Cotta
Auf Wunsch werden auch gern vegetarische Alternativen offeriert.
(A vegetarian alternative is available upon request.)
Seit Ende August 2011 residiert Lazaro (Larry) Galicia in der Marlesgrube in Lübeck. In den geschmackvollen, in Dunkelrot und Weiß gehaltenen Räumlichkeiten bieten wir unseren Gästen eine kleine aber feine philippinische Küche. Hier gibt es nicht nur feine Küche zum Genießen und zum Feiern, sondern auch erlesene Weine und leckere Cocktails.
Unterschiedliche Esskulturen und Kochkünste werden bei uns miteinander kombiniert sowie klassische Regional- und Nationalküchen vermischt. Wie toll das schmeckt und wie viel Spaß das macht, können Sie in Larry's Bar & Restaurant herausfinden.
Dienstags bis Samstags 17:30 – Open End
Sonntags und Montags reservierbar ab 10 Personen